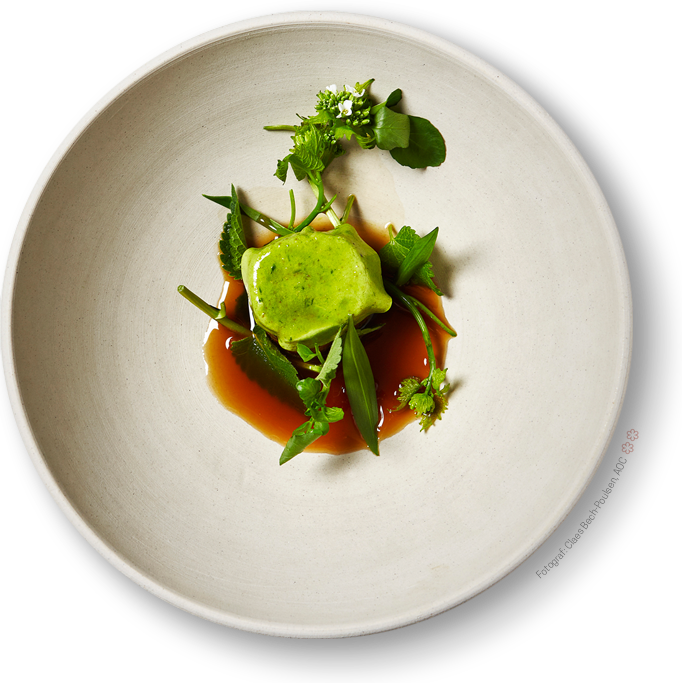 DinnerBooking delivers the best booking system which today is used by cafes, restaurants and larger restaurant chains.
DinnerBooking is the preferred business partner whether your needs are large or small. We have put together four different packages and prices, so you can achieve the solution that suits you best.
DinnerBooking
Starter
DinnerBooking
Solo
DinnerBooking
Business
DinnerBooking
Enterprise
Price per month

99 DKK

349 DKK

699 DKK

Contacts us

Standard features included

Hide

Booking system

Unlimited online bookings from own website

Unlimited user access to both PC and Mac

Unlimited user access to iPhone and Ipad

Free online support

Automatic sending out guest feedback

Guest feedback widget to own website

Automatic distribution of email confirmation

Integrated newsletter system

Automatic SMS distribution*

+ Features

Hide

Tableplan

Free telephone support

Online cancellation

Integration to Google Analytics

View history log on previous actions

+ Features

Hide

Advance tableplan logic

Advance timeplan

Possibility to store guest history

Managing various serving areas

Differential distribution of messages via email and SMS

Weekly, monthly and half year calendar incl. outline of future activities

Personal customization of design in email and SMS

Custom email confirmation

Internal log function showing previous actions

Internal waiting list function

Attach files to a booking

Send manually generated mail to the guest directly from the booking system

Shared restaurant mangement system

Shared guest database

Shared guest database across different countries and time zones

Referral between own restaurants in the online booking

+ Print reports and statistics

Hide

Print report

Statistic

Administration and waiter level

Print report for specific bookings

Extended print reports

Extended stastitic function

CRM logic for e-mail campaigns

+ Integration

Hide

Booking link to Facebook

POS integration

Duty roster integration

+ Payment solutions

Hide

Ticket system to handle payments and events

Electronic giftcards

Approved payment solution to minimize no-shows

+ Promotion

Hide

Through DinnerBooking.com and partners
* Pay per use
Let your guests book online day and night
Get professional consulting from our experienced professionals
Use DinnerBooking on various devices
With DinnerBooking you have the opportunity to increase revenue even more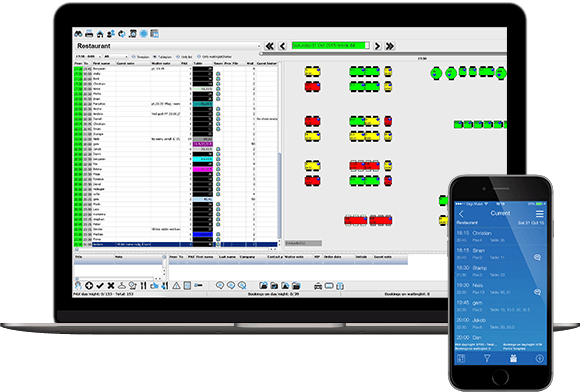 That's why DinnerBooking is the right choice for you
As a business partner we want to ensure that you always have the best solution in connection to your needs. With us special three parameters are in focus:
Optimize the service to your guests.
Optimize your own time.
Make use of the opportunity for additional sales and increased revenue.
With DinnerBooking you can easily:
Setup you restaurant
The only requirement is an internet connection and a computer, iPhone or tablet - we'll help with the rest.
Access information from anywhere
You can easily access the guest information and share knowledge among your staff. Whether you use Mac, a PC or handheld is up to you.
Get an overview
We ensure quick overview of today guests, so you avoid unpleasant surprises.
Individualize the system to fit your needs
We emphasize that you all the way through can adjust the system so it fits your exact needs.
Join the country's largest booking site
- and get exposed via DinnerBooking.com and media partner
With the handling of more than 13 million guests a year DinnerBooking.com is the country's larges booking site for restaurant guests. This means that as a part of DinnerBooking you will gain increased exposure of your restaurant, your guests' reviews and your events to the right audience.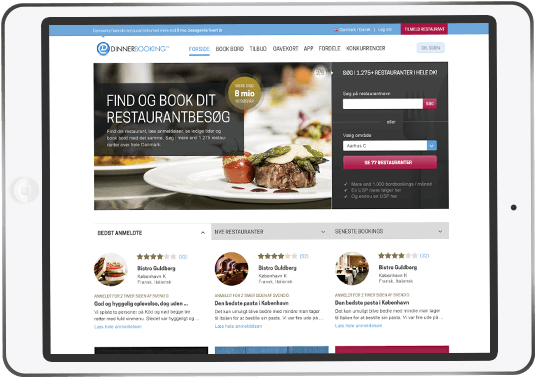 "I have tried various other booking systems and I think that DinnerBooking's system is the best both in terms of price and quality. Also Dinnerbooking's payment solution gives me the opportunity to sell tickets to special dining events and thereby avoid no shows."
"I'm using DinnerBooking's Enterprise solution with great satisfaction. The system allows me to get a quick overview of my restaurants and to follow them from my iPhone and tablet, which means that I save a lot of time every day. DinnerBooking gives me an efficient system and they are good at listening to my needs."
"We have many guests every day at Sokkelund and therefore it means a lot to us that DinnerBooking can help optimize our schedule and guest flow the best way possible. Since we started using DinnerBooking our turnover has increased significantly."
"When you have a small restaurant it is important to have an easy and simple booking system which does not require great technical knowledge and resources to use. This I get with DinnerBooking - it was easy to get started and besides it was a good and affordable price."
"We are very pleased with DinnerBooking's system to sell tickets to our restaurant. This means that we save a lot of time dealing with guests and that we at the same time avoid no shows, which has helped to increase revenue considerably."
+850
Restaurants & cafés registered
+13 million
Guests handled annually via DinnerBooking
+3.5 million
Annual online bookings
Frequently asked questions